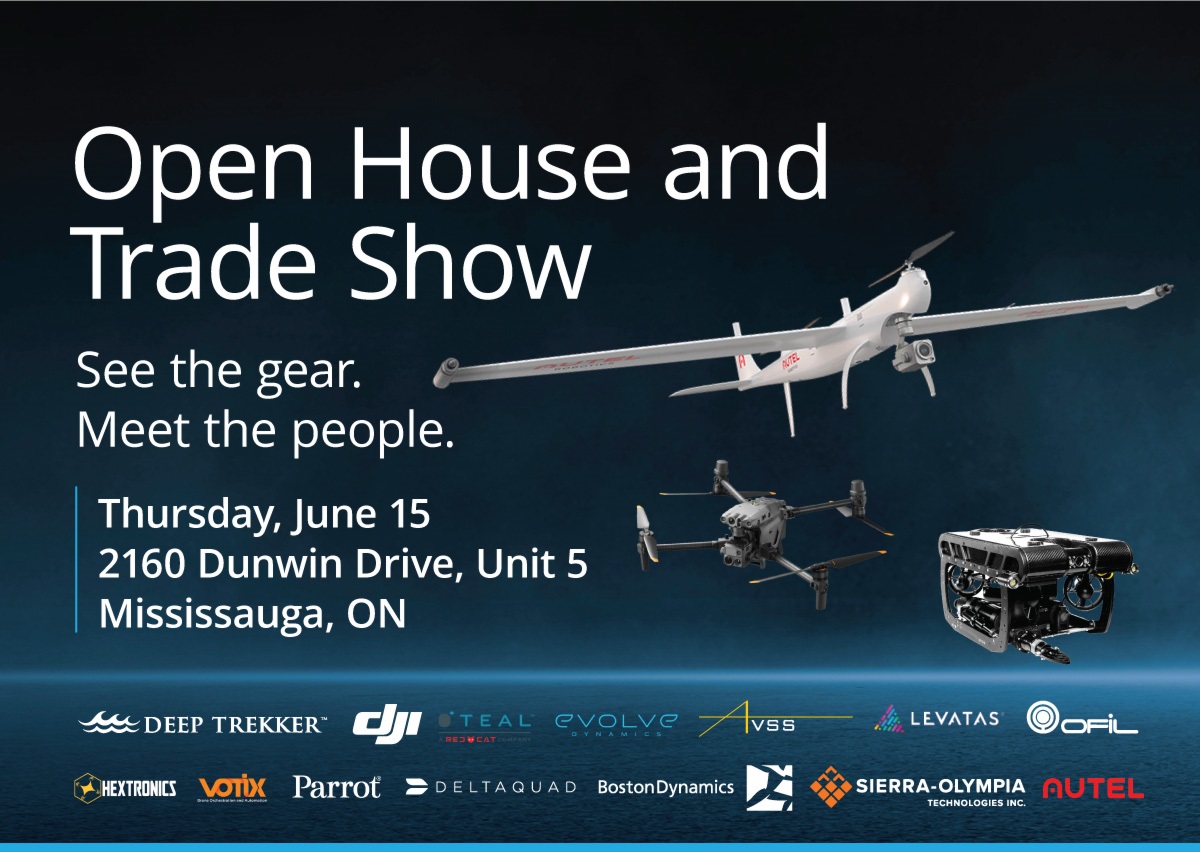 Dive into a whirlwind of innovation and join us at our open house in Mississauga June 15. Experience firsthand the cutting-edge unmanned technologies shaping the future of public safety and industrial inspection.
Thursday, June 15 – Mississauga
Open House and Trade Show
2160 Dunwin Drive, Unit 5
9:30 a.m. to 5:00 p.m.
Space for the seminars is limited so sign up soon.
Overview
Trade show 9:30 a.m. to 4:00 p.m.
Equipment demos 10:00 a.m. to 4:00 p.m.
Seminars 10:00 a.m. to 4:00 p.m.
Vendors:  Ascent AeroSystems, Autel, Deep Trekker, DJI Enterprise, Levatas, Parrot, OFiL, Qii.AI, Skygauge and Votix.